Our priority is your satisfaction.
Disaster Restoration Services is by your side, 24/7, when you experience water damage at your Basalt, CO area property.
Rapid Response
5-Star Reviews from Happy Customers
IICRC-Certified Technicians
Insurance Claims Help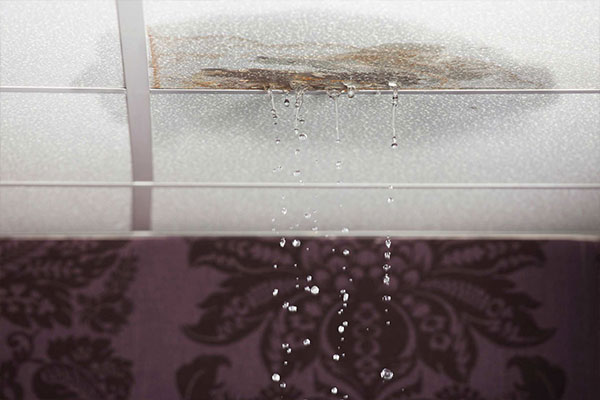 Basalt, CO Damage Restoration Experts
Five-Star Flood Damage Repair Services
Water Removal & Extraction
Daily Drying Monitoring
Structural Dryouts
Eliminating or Repairing the Source of Moisture
Direct-to-Insurance Billing
Flood Damage Repair Services Offered by Disaster Restoration Services in Basalt, CO
Water Extraction
Water inside a home or business is a destructive force to be reckoned with, and it acts quickly. At Disaster Restoration Services we understand how quickly even a small amount of water can turn into a huge amount of damage which is why our IICRC certified team of water restoration technicians is available 24 hours a day, seven days a week. Part of offering professional and effective water restoration services is being available whenever disasters and emergencies happen. We know that standing water must be removed immediately so drying can begin, so we're always ready to jump when you call us for emergency water extraction services in Vail Valley and Surrounding Areas. If you have standing water in your home or business, call us as soon as possible at (970) 442-8941 so we can help you get back to normal as quickly as possible.
Structural Drying
When you experience water damage in your property, there are multiple steps that need to be taken to get the property back to its pre-loss condition. Just because there isn't any standing water doesn't mean the area isn't still wet. It's imperative to properly dry out a wet area to prevent mold and structural damage. The vast majority of building materials like wood and drywall are porous, so they will retain water even if it is not visible to the naked eye. This can lead to breakdown and warping as well as mold growth. Our certified experts use science and physics to quickly dry your property. We will use room measurements, temperature, and relative humidity to use the optimal number of air movers and dehumidifiers to most efficiently dry your home or business, then carefully monitor the drying progress to make sure everything is on track. If you need structural drying today in Vail Valley and Surrounding Areas call us right away at (970) 442-8941.
Flood Damage
Because basements are the lowest point in a home, they tend to be the first area to experience water intrusion when there is flooding. The specially trained and certified crew at Disaster Restoration Services is ready 24/7 with a rapid response to restore you home as quickly as possible. In addition to causing structural damage, flood waters present a unique safety issue as they're considered Category 3 or "black water" which means they contain unsafe contaminants and health hazards. When we get on the scene we will evaluate the extent of the damage, remove the flood waters quickly and efficiently, and clean and decontaminate the area to keep you, your family, and your home safe. A flooded basement is one of the most destructive and emotionally taxing event a homeowner can experience, but our caring staff of professional water damage restoration professionals is always ready to help you and your family. Call us at (970) 442-8941 for all of your flood damage restoration needs in Vail Valley and Surrounding Areas.
Customer Reviews from Basalt, CO
Basalt, CO Water Damage Photo Gallery
We provide professional water damage cleanup in Frisco, CO. Click Here to view our Frisco, CO water damage cleanup photo gallery.
We are the place for professional water extraction in Frisco, CO. Click Here to view our Frisco, CO water extraction photo gallery.
We provide professional flood damage cleanup in Keystone, CO. Click Here to view our Keystone, CO flood damage cleanup photo gallery.
Water Damage Reviews in Basalt, CO
We provide top-rated water damage cleanup services in Dotsero, CO. Click Here to read more water damage cleanup reviews from Dotsero, CO.
We provide excellent water damage restoration services in Eagle, CO. Click Here to read more Eagle, CO water damage restoration reviews.
We provide excellent water damage remediation services in Minturn, CO. Click Here to read more water damage remediation reviews from Minturn, CO.