Count on us during your most vulnerable times.
Disaster Restoration Services is by your side, 24/7, when you experience water damage at your Montezuma, CO area property.
Rapid Response
5-Star Reviews from Happy Customers
IICRC-Certified Technicians
Insurance Claims Help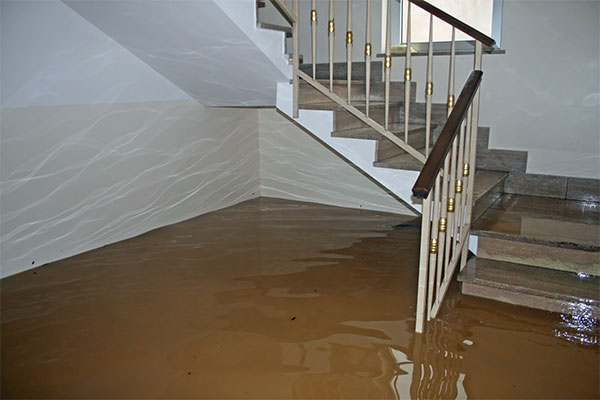 Montezuma, CO Damage Restoration Experts
Services Disaster Restoration Services Provides for Water Damage Restoration
Water Extraction & Removal
Structural Dryout
Moisture Testing for Hidden Water Damage
Reconstruction of Water Damaged Structures
Water Damage Restoration Services Offered by Disaster Restoration Services in Montezuma, CO
Water Extraction
Water damage can be a complicated problem and it calls for a trained, certified professional to handle the cleanup. At Disaster Restoration Services our team has the expertise and equipment to handle all of your water extraction and removal needs. We're available 24 hours a day, seven days a week to provide immediate water extraction services right when you need them. No matter the source, standing water needs to be removed as soon as possible to minimize the damage to the structure. With years of experience and water pumping and extraction services offered around the clock, Disaster Restoration Services is the place your can trust for your emergency water extraction needs in Vail Valley and Surrounding Areas.
Structural Dryout
It's important to understand that although some materials can't be salvaged when you experience a water damage, a lot of them can be saved as long as the drying process is fast and thorough. That's why you should call Disaster Restoration Services right away if you experience a water disaster in Vail Valley and Surrounding Areas. Our expert emergency water response crew is available 24/7 to act fast and minimize the damage to your property. Even if there is not visible, standing water the materials and contents inside your home are still wet. We will use air movers and dehumidifiers to quickly dry out your property so that the wet materials won't break down and to minimize the risk of mold growth. Call us right away at (800) 313-6968 for all of your structural drying needs!
Flood Water
There aren't many things that can make a homeowner feel more helpless than flood waters encroaching on their property. If you home becomes a victim of external flooding, it's critically important that immediate action is taken to no only ensure the safety of the dwelling but to minimize the overall damage to the structure. Flood waters are considered category 3 water, or black water, meaning they can contain a wide array of contaminants that should only be handled by a professional restoration team. From the moment flood water infiltrates your property, you'll want to act swiftly. Fortunately, the IICRC certified crew at Disaster Restoration Services is ready 24/7 to help. We can move in immediately to help assess the damage, remove the water, decontaminate the property, and get your home ready for repairs. Call us anytime at (800) 313-6968 for all of your flood damage restoration needs in Vail Valley and Surrounding Areas.
Customer Reviews from Montezuma, CO
Montezuma, CO Water Damage Photo Gallery
Look at us for flood damage repair in Breckenridge, CO. Click Here to view our Breckenridge, CO flood damage repair photo gallery.
We are the place for professional water extraction in Minturn, CO. Click Here to view our Minturn, CO water extraction photo gallery.
Look at us for professional water damage remediation in Dillon, CO. Click Here to view our Dillon, CO water damage remediation photo gallery. ...
Water Damage Reviews in Montezuma, CO
We provide excellent water damage restoration services in Dillon, CO. Click Here to read more water damage restoration reviews from Dillon, CO.
We provide top-rated water damage mitigation services in Vail, CO. Click Here to read more Vail, CO water damage mitigation reviews.
We provide top-rated flood damage restoration services in Gypsum, CO. Click Here to read more flood damage restoration reviews from Gypsum, CO...